Spread Love – Valentines Day gift tags
These are the perfect Valentine's day printable for you if you're giving hand sanitizer, soap or wipes as a gift. They go along with our current theme of social distancing, but are also gifts that we can all use daily. Plus, they're SO cute and simple!
Please note that this article may contain affiliate links. You can read my full disclosure at the bottom of the page.
Directions:
Click on the tag that you prefer (below).
Print – preferably on sturdy photo paper or even cardstock. (A better printer will create a better tag.)
Cut – Use paper cutter or scissors to cut out.
Hole punch – Punch a hole in the top middle or corner.
Finishing touches- to finish off your gift, you can wrap it with wrapping paper, a cellophane bag, or even find a cute basket.
Heart printable
Check out these cute heart printables. You can cut the heart out or even cut them into squares around the hearts if you want it to be more simple with a paper cutter.
Spread Love Not Germs – Heart tags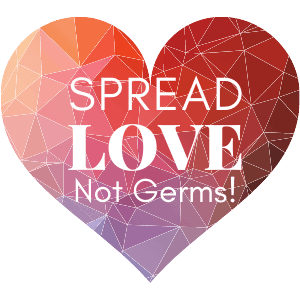 Spread Love Not Cooties- Heart Tags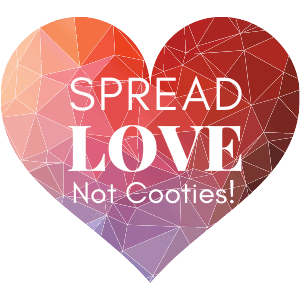 Black with white text Spread Love printable
These classic black tags with white text will go with anything and really put the focus on your gift.
Spread Love Not Germs – Black Tags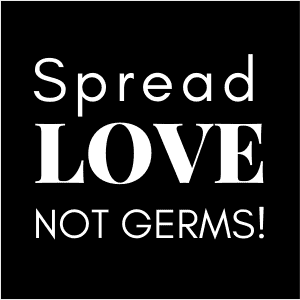 Spread Love Not Cooties – Black Tag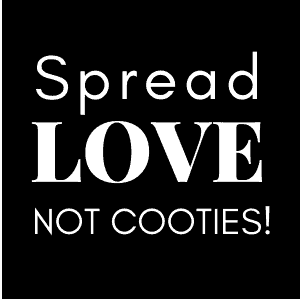 Pink/Purple Spread Love Printable
These colorful pink and purple gradient tags are fun for Valentines day. Especially if your gift is in similar colors.
Spread Love Not Germs – Pink/Purple Tag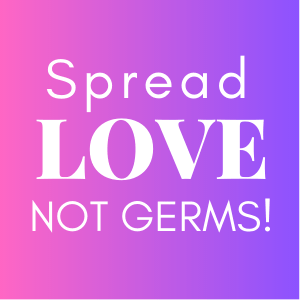 Spread Love Not Cooties – Pink/Purple Tag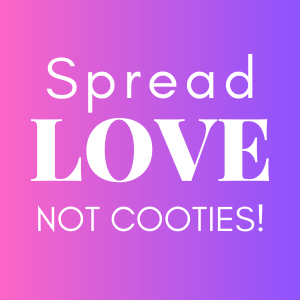 Cute Cootie Bug Printable
These darling cootie bug printables will add a fun flair to your gift.
Spread Love Not Cooties – Cootie Bug Tag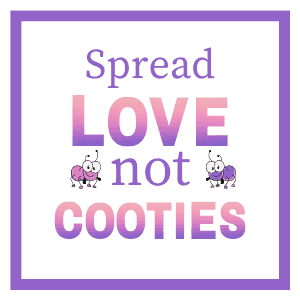 Related printable posts
Extra Special Valentine's Day tags
Tips for Better Quality Printables
Check out these tips for professional looking gift tags: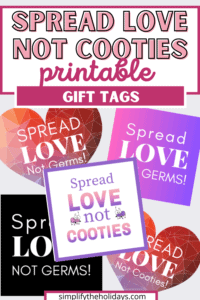 Valentines Day Tags
Good luck with your creations!