Teen/Tween Girl Stocking Stuffers
It's that time of year again! Time to begin the excitement of the Christmas season. You might not be a fan of the freezing weather, but you can always focus on being warm indoors with family.
Please note that this article contains affiliate links. You can read my full disclosure at the bottom of the page.
Budgeting for Christmas
With all of the Christmas fun, comes the stress of trying to budget and plan. While the most important thing is being together, it's always fun to have something for your kids to find Christmas morning.
I understand the difficulties of budgeting for this one day. As a single parent, I end up giving things that my kids need anyways. Many things they need can usually wait until Christmas.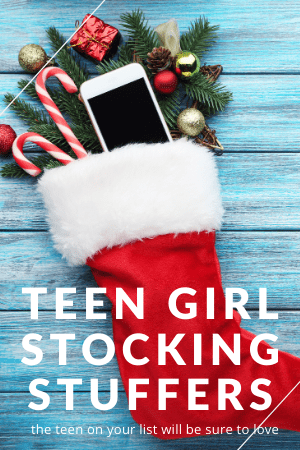 Find ways to save on stocking stuffers
The Dollar store is perfect for finding cheap stocking stuffers. Give your kids a toothbrush, toothpaste and floss, nail polish, etc. Yes, it all adds up, but if the majority are things that you would buy anyways, it really isn't much more out your budget than you were already expecting.
Start new traditions
You can even start new budget friendly family traditions. For example, put an orange or clementine in the toe of their stocking.
One way that you can save on small trial size makeup and bathroom products is to sign up for any free samples that you find and put these away until Christmas.
You can also look into purchasing monthly beauty boxes. Use the products for gifts throughout the year and also Christmas. Check out popular gifts for teen girls here!
Affordable Stocking stuffers for Teen/Tween girls
Jewelry: earrings, bracelets, necklaces
Gloves, Beanies or Socks
Rolls of money, coins
Gift cards
Amazon, Itunes, Starbucks, American Eagle, Forever 21
Wallet/Keychain -especially for new drivers
Hair care
Hair ties, Brush, comb, small bottles of shampoo
Electronics
Earbuds, phone case, cords
Bath Items
Bath bombs, Lip Balm, Lotion & other items from places like Bath and Bodyworks. (One favorite is their Paris lotion)
Nail care
Nail polish, Nail files, nail clippers, etc.
Hygiene products
Toothbrush, Toothpaste, Floss, Deodorant, etc.
Healthy Snacks
Apple, Orange, Pear, Larabar, Kind Bars, etc.
Treats
Candy, Gum, Chocolate or any of their favorites
Small items related to a sport or hobby they love
Related Christmas stocking posts
What are your go to affordable stocking stuffers?
Is there anything else that you would add to the list? What are your Christmas stocking traditions?