Today is Pi Day!
I don't know anyone who hasn't been affected by Covid in some way this year. Pi Day isn't any different. Many businesses are still offering modified deals, but several are back to normal.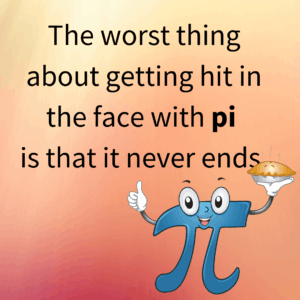 Please note that this article contains affiliate links. You can read my full disclosure at the bottom of the page.
What is Pi day?
Pi day deals
What a great reason to get a discount! Today is National Pi Day. March 14 (3/14) = Pi, which is the ratio of a circle's circumference to it's diameter (3.14159265359). Lucky for us, all of these restaurants capitalizing on this day equals discounts for our budget.
Here are some local places you can get deals on a dessert pie or even a pizza pie. Remember to check any deals before you go to make sure the location in your area is participating.
Currently being updated for 2021!
Local Pi Day Deals
Blaze Pizza: $3.14 pizza through their app. Make sure to sign up for the app before Sunday.
Hungry Howies: Get a medium 1-topping pizza for $3.14 when you buy any Howie Bread with code PIDAY. Carryout Only!
Kneaders: Any whole pie on sale. Plus, purchase of an entree get 1 slice for $1.50 with an entree purchase (while supplies last).
Marco's Pizza: Buy any large pizza at menu price and get a second one (of equal or lesser value) for only $3.14. Use promo code code PIDAY.
MOD Pizza: Get any 11-inch pizza for free through DoorDash when you spend $3.14 and use code MODPIDAY at checkout. Fees apply and there's a limit of 5,000 free pizzas.
Mountain Mikes Pizza: $3.14 off of any large pizza with code PIZZA314
Papa Johns: Buy the Epic Stuffed Crust Pizza for $12: STUFFED
Penny Ann's Cafe: $2 slices at all locations. Choose from five flavors to – Banana Cream, Chocolate Mousse, Chocolate Peanut Butter, Key Lime and Lemon Raspberry.
Smiths: Various freshly baked 8″ fruit pies for $3.14 each.
Sprouts: 8 inch apple pies for $3.14.
Tenney's Pizza: 1 pizza for $3.14.
Village Inn: $2 off any pie Sunday. (Cheesecake and carrot cake are excluded)
Whole Foods Market: Save $3.14 off of any large pie from the bakery or any large take and bake pizza pie.
7-11: 7Rewards app:  whole pizza for $3.14 each in store or with app
Non-food Pi Day Deals
Check out this great deal! Life of Pi DVD
Who knew Pi day was such a big deal? Amazon even has Pi day shirts: order now for next year.

Make it Educational
You might as well make it educational for the kids. Check out this video explaining Pi with Pie. You might also be interested in my post on Free/Cheap Kids Meals.
What will you do for Pi day? Will you make your own pie? Or take advantage of one of the deals going on today?